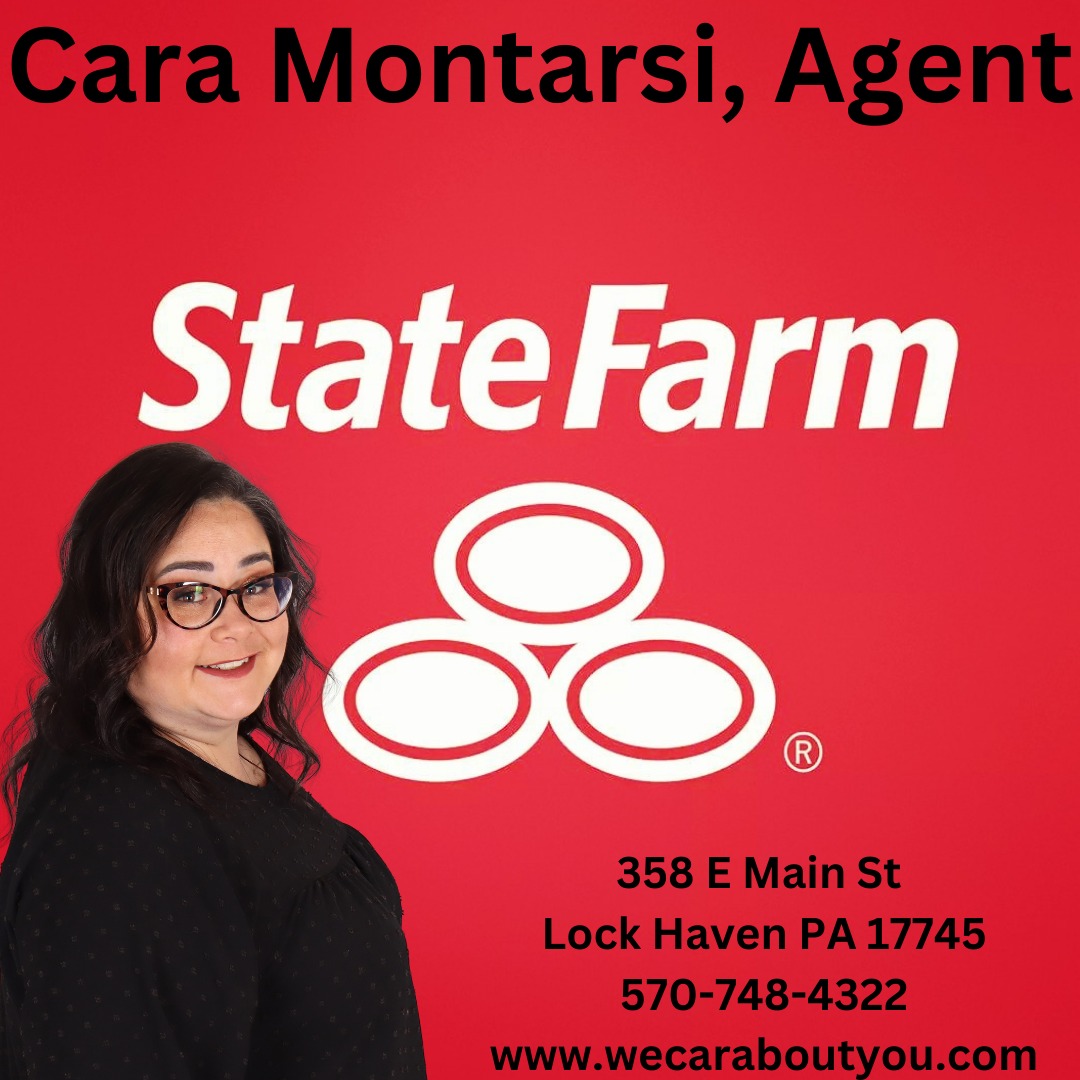 Cara Montarsi State Farm Agent
Here To Help Life Go Right!
At the State Farm Lock Haven office, myself and team work to build lasting relationships with their customers to better serve their needs. Those relationships are built on a foundation of understanding and transparency, both of which you'll always find at State Farm Lock Haven.
It's my goal to ensure my customers are always prepared for whatever life throws at them with car, homeowners, or life insurance. Plus, myself and team can assist with health, business, snowmobile, camper, boat, ATV, RV insurance and more. I also takes pride in helping customers plan for a better financial future.
To remain active in the community I love so much, I am also a member of Downtown Lock Haven Inc. and the Lock Haven Chamber of Commerce. The agency supports nonprofits that include the Salvation Army, Women's Center, Housing Coalition, SPCA, and Horses for Hope. I am currently on my newest mission; starting a nonprofit to build a youth community center!
When I am not in the office, I love spending time boating on the river or shopping with my teenage daughter. Whenever life allows it, I loves to travel to new places or steal away for the weekend with my husband, daughter, and fur babies.
Please stop in and meet myself and my dynamic team! We look forward to serving you!