Our Mission:
At Kallective Wellness, we are dedicated to providing on-site CPR training with the speed and efficiency of Amazon Prime. We aim to empower people with the necessary skills and knowledge to save lives in emergency situations and make CPR training easily accessible to all.
Our Vision:
Our vision is to revolutionize the CPR training industry by becoming the go-to provider for on-site delivery. We strive to be known for our commitment to quality, affordability, and customer satisfaction, delivering CPR training with the speed and reliability of Amazon Prime. Our goal is to create a safer and more prepared community, where everyone has the tools they need to respond to emergencies with confidence.
At Kallective Wellness, we believe that providing CPR training is an investment in personal and community safety. That's why we offer comprehensive and affordable training to individuals and groups, with on-site delivery and online registration options.
For students and parents, we offer a variety of courses, including Citizen/Workplace level courses, Healthcare Base level courses, and more. Our classes are taught by certified instructors and designed to meet American Heart Association and American Red Cross standards. Our pricing is straightforward, with base-level courses starting at $80 and options to add skill boosts for an additional $20.
For educators, we provide CPR training to schools, universities, and other organizations, and we offer group discounts. Our instructors will come to your location, providing hands-on training with practical skills assessments.
At Kallective Wellness, we are committed to making CPR training accessible and convenient. Our goal is to help you and those closest to you feel confident in your ability to respond to emergencies, so you can be prepared to save a life.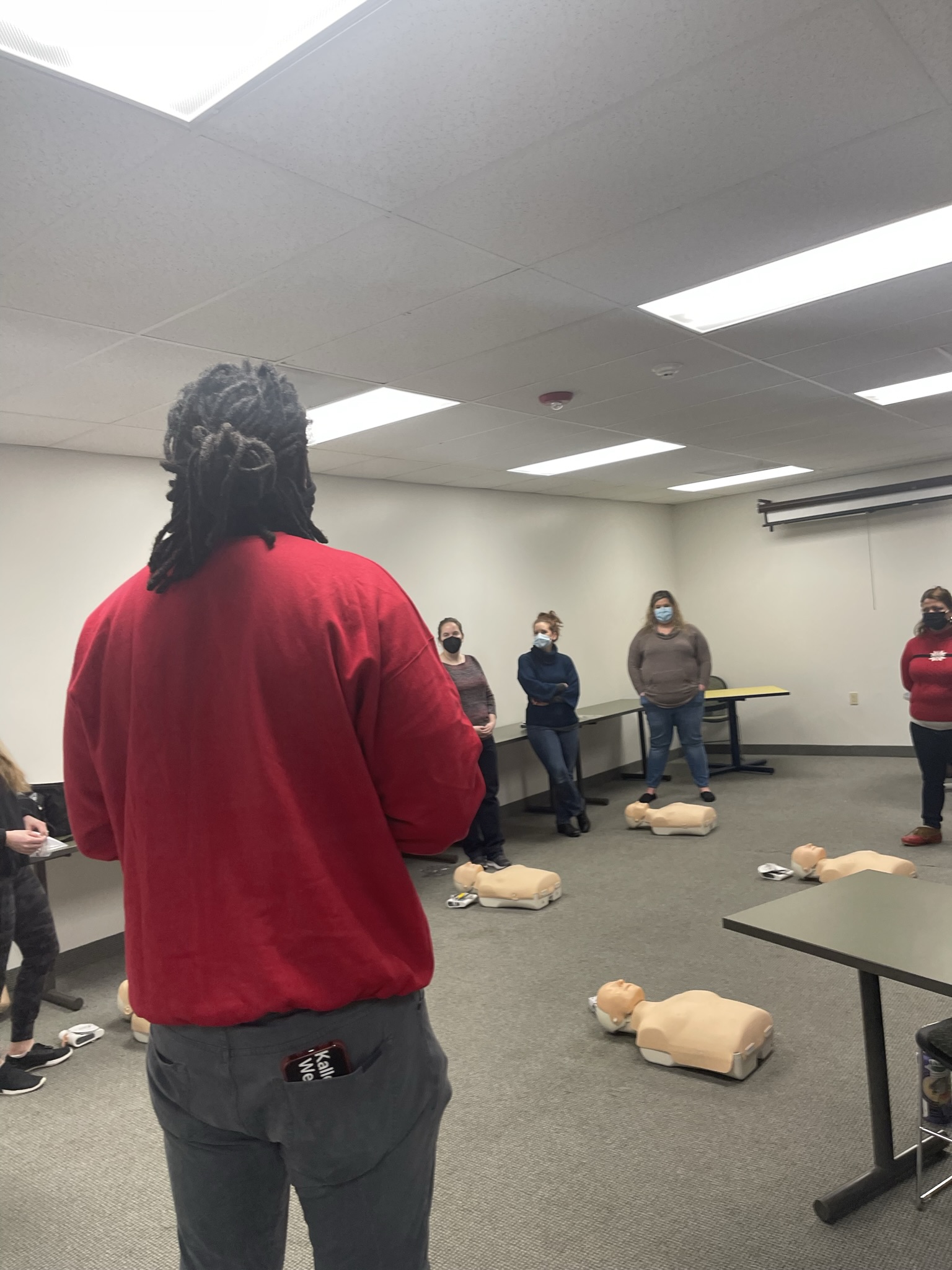 No experiences available at this time, check back soon!