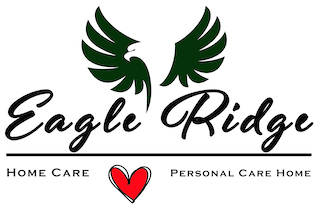 Eagle Ridge Personal Care Home
Eagle Ridge Personal Care Home's mission is to provide professional and paraprofessional services to clients in their homes assisting them to achieve the highest level of potential in their day-to-day self-care activities. We are committed to providing high quality, multidisciplinary care by professionals who recognize the need for comprehensive assessment of needs from both the client and professional's point of view.
Hey there, high school students!
We're super excited to tell you more about Eagle Ridge Personal Care Home! Our place is like a cozy retreat tucked away along the mountains, giving you a fantastic view of the valley.
Here's the deal: We're all about making life awesome for our residents, who happen to be seniors. They get to enjoy walks to the gazebo, where they can chill and chat with their friends. And guess what? We've got a cool in-house beauty salon, so they can always look their best!
Foodies, listen up! Our meals are made right here on the premises, and we serve them in a super chill atmosphere. It's like one big happy family dinner every day!
Now, why are we so awesome? Well, it's all thanks to our amazing staff and the happy residents who live here. We take care of our peeps like no other, and that's the secret to our success!
So, here's the lowdown: Our mission is to give seniors a sweet and affordable living option. We want them to feel at home, surrounded by friends, good food, and all the love we can give.
Come check us out sometime at Eagle Ridge Personal Care Home. It's a place where happiness and good times never get old! See you soon!